If you want your heirs to inherit the family cottage, rather than a capital gains tax bill, examine the benefits of life insurance. Only your principal residence can accrue capital gains without capital gains coming due in the estate.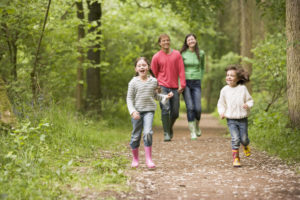 Where the cottage has increased in value If the cottage has gone up considerably in value, would you want your heirs to inherit the cottage together with a large income tax bill? Where the property passes to the deceased's spouse, taxation of the capital gain may be deferred. However, once it passes to the next generation, a nasty tax liability is finally due all at once.
Life insurance solution The most effective and least expensive way to cover any capital gains tax liability on a family cottage is to purchase a permanent life insurance policy on the owner(s) for the projected amount due in the estate. These plans often offer a competitive rate of return on your investment and the full benefit is payable as cash at death, entirely tax-free.
The solution is immediate An additional benefit is that by virtue of the life insurance guarantee, the entire coverage needed is available after the payment of just one monthly premium. Once the policy is in force; if you die, your beneficiaries will have the cash to pay the debt, rather than having to quickly sell the cottage to pay taxes due.
Consider taking out a permanent policy on your life (or a joint policy that insures your spouse as well) that will increase in value to meet the tax on the rising capital gain on your cottage property.