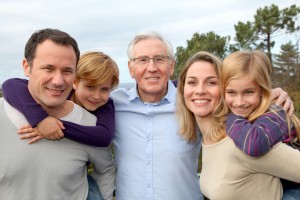 Capital gains from a business, cottage, second residence, rental property, or non-registered investment are subject to taxation when the property is disposed of.  How and when the property is disposed of requires serious consideration, as the tax implications can be enormous.
Here are some areas where capital gains tax may develop:
If you own a Family Business Many family businesses have accrued large capital gains over time, due of course to the success of the businesses.  When sold, the business will incur a taxable disposition that could be subject to high taxable capital gains.
If you own non-registered Investments Any capital asset that is held outside of an RRSP, whether a stock, GIC, or investment fund to name only a few, will be taxed on the difference between its fair market value at time of sale, and the cost of the asset.  The difference between the purchase price and the sale price will be either a taxable gain or loss.
If you own a Cottage When you sell your cottage, or you and your spouse die, capital gains tax will be triggered on the difference between the cost and the fair market value at the time of sale. One major consideration is how to keep the cottage in the family.
Assuming the kids want the cottage, how can the tax problem be handled?  What if there are not enough assets in the estate to pay the taxman?   If there are not enough assets or cash to pay for the tax bill, it may be that the cottage has to be sold.
Can A Solution Cost Pennies on the Dollar?
One solution that can help overcome tax issues, and provide enormous estate savings, is a permanent life insurance policy.  A permanent life insurance solution will create a non-taxable death benefit that can pay the capital gains tax on the accrued increase in value of a family business, cottage, second residence, or unregistered investment. The most common form of estate policy purchased is a Joint Last-to-Die Life Insurance contract. These types of policies can insure both spouses' lives, but only pay out on the last death.  The cost of the product is often more affordable than an individual policy since the insurance risk is lessened by insuring two lives.