What are the main benefits of investing in mutual funds?
The average investor, who buys stocks and bonds, does not have the necessary time to assess securities, nor the expertise to make qualified investment decisions. Mutual funds allow the investor to effectively hire a fund manager to make these decisions. Managers possess training in market analysis and have an understanding of economics. They work to assess the value of a company's stock and develop an investment strategy that establishes buy and sell criteria, based on an educated, tactical discipline.
Some of the main benefits include: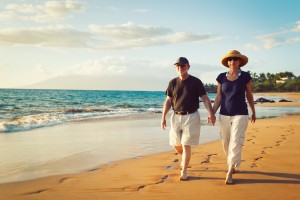 Instant Diversification. Many have heard the phrase, "don't put all of your eggs in one basket." In a mutual fund, investor monies are spread across a variety of different securities investments. By investing in mutual funds, as opposed to individual securities, the account growth or loss is based upon a group of different investments, rather than the performance of a single security.
Professional management. By investing in mutual funds, the investor is not involved in the evaluation and maintenance of the underlying portfolio investments. Instead, the day-to-day decisions of each fund are handled by experienced, professional money managers.
Lower fees and expenses. Mutual funds provide economies of scale. Because mutual funds pool the resources of many investors, the fees per share passed on to each individual investor from purchasing the underlying securities in a mutual fund are often less than if they would purchase the same individual securities on their own.
Convenience. Dividends and capital gains can be used to purchase additional shares, facilitating growth to an investor's portfolio.
Automatic Investment Planning. Commonly, investors are able to set up a dollar cost averaging plan with their bank or brokerage account to invest a set amount each month into the mutual fund of their choice.
Thousands of mutual funds to choose from. Every type of investment fund—including equity funds, bond funds, diversified funds, balanced funds, and international funds—give you access to investments in the world's strongest companies.
You can also invest among foreign securities. Although Canada has a strong economy and is a G5 nation, it represents approximately 3% of the capitalization trading in non-domestic markets. The U.S. offers access to the highest capitalization in the world, while tremendous investment opportunity lies outside of North America—accessible via mutual funds.
Financial Consultation. Your financial advisor can help you design your mutual fund portfolio and review it with you on a regular basis. Most advisors offer the majority of the better-performing funds—with both foreign and Canadian securities included, including a wide range of international and global funds.