When a family member dies, take these actions immediately.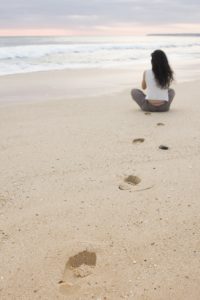 1. Ascertain who will make the decisions. Where there is a will, the responsibility goes to the named executor who normally consults with the family. If declined, responsibility passes to the alternate executor (where one
is appointed). If there is no will, a mentally competent surviving spouse (or a relative, or friend), may make funeral arrangements, unless he or she is unwilling to take the legal or financial responsibility.
2. Check safety deposit boxes. Call his or her lawyer to access the will and/or any other document stating wishes regarding the funeral, service, or  cemetery.
3. Notify any burial or memorial society to which the deceased belonged.
4. Where no funeral arrangements have been made, choose and call a funeral home and make funeral arrangements. Note: It is preferable to plan in advance to avoid the potential of increasing these expenses due to sensitive emotions which may later cloud a decision process. There may be life insurance proceeds associated with pre-funding final expenses. Thus it is important to check for mention of all life insurance policies in the will or an appendix to the will (the executor will need to take this responsibility).
5. Contact a religious leader and/or wise friend for spiritual support. Assess who will deliver the eulogy.
6. Buy a cemetery plot or cremation service if not pre-purchased.
7. Post an obituary in the appropriate newspaper(s).
8. Ask for and make copies of the death certificate.
9. Find out if any commitment was made regarding the use of organs, tissue, or the entire body for medical or research purposes.
10. Call your doctor if you or any other family member experiences nervousness, insomnia, hysteria, anxiety or angina pain.
Note: Executors (or a court appointed administrator) are the only persons entitled to make funeral and burial decisions but they should consult the family for their wishes. If the deceased left instructions in the will or pre-planned the funeral, the executor should, but may not be legally bound to follow the deceased's wishes. The executor should be involved in the decisions immediately after death. Communicate with people who may have any form of Power of Attorney in relation to the estate. Check with your lawyer regarding laws that may affect you in your province.