Here are some tips to help you lighten the load of Elder-Care: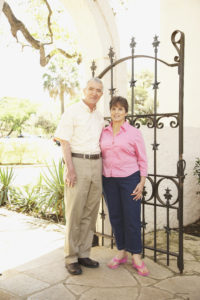 • Plan your caregiving carefully. Don't be ashamed to ask for and get help from your siblings or others when caring for a family elder—let others share the load—tell them how they can help and let them know you expect it! They can clean, cook, take them to the doctor, shopping, or church, and take them to their home for a little break/holiday, etc.
• Be honest about what you can truly handle. Be honest about how much time you really have when you are home, and what you can realistically achieve. Don't let your housework stay undone due to your over-commitment to the elder. That isn't fair to you or your family.
• Assess government and public resources. Find out what services are free or available as paid-for services—learn what your community offers in terms of geriatric care.
• Prioritize your to-dos. In this way you'll know what needs immediate attention such as their physical comfort and safety. Determine if  any problems such as a lack of heat or air-conditioning, or water leaks, or mold accumulation in the elder's environment needs attention. Delegate help needed to family members or friends in relation to their skill-set or career or financial ability to help.
• Assign care-tasks to the elder which they are fully capable of doing. List the tasks to define what they can and can't do. Involve the elder as far as possible in the plan, if they can cook their own meals and bath themselves, and let them know this is henceforth expected of them.
• Outsource where needed. Maybe you need to bring in a house-cleaner weekly and/or hire a handyman. Discuss who you might hire with the elder and where applicable, expect their input in the decision.
• Let the elder assist you financially. You may be putting them up in a space in your home, and they might use your resources, so it is not out of line to ask them to help pay your bills (perhaps via rent). The elder is now retired so they ought to reach into their investment income (if they have wisely invested or have gained other assets) or pension income, to share in the expenses and perhaps buy and prepare their own food.
• Decide to make informed decisions. Don't procrastinate to make the necessary changes and improvements, because years of frustration may accrue as "things unattended to, only get worse".
• Meet with a lawyer and financial advisor. If the relative is increasingly dependent on you to help in their estate planning, employ a good lawyer that they can trust; write an up-to-date living and testamentary will.
• Review to determine if there may be life insurance needs for the funeral and burial expenses ahead of time. If there is, consider buying a policy and have siblings or heirs split the premium.
• Assess any tax and/or debt liabilities. Assess retirement savings, investment holdings, other assets and all liabilities to create a mini net worth snapshot to determine the potential net need for life insurance. Then determine the amount necessary. Check if any cash values can create current cash income while maintaining an old policy the elder may own. Determine who will be the Power of Attorney (PA).
• Become an advocate. Don't be afraid to take the elder's side. Many are not used to the current culture of today, and need kind understanding. So speak up for their rights and causes; never bully them or ignore their cries for help or justice as they face our health-care system, unfair medicinal prescription fees; or discourteous gestures from others. Dialogue with physicians (and get second opinions) when necessary for their well-being.
• Maintain a happy attitude. Caring for elders can tip your emotional scales; so laugh a little, even at yourself! If you keep your good humour and remain positive, you'll lessen the stress factor.
• Review and respect the good and fun aspects of their historic life with you. One day your elder won't be around to show your appreciation to, and love for their positive role in your life. Tell respectful stories about their hero or heroine qualities. They probably did rescue you by overseeing your younger days while feeding and clothing you. Don't put them down for failures—just forgive them. They may have "been there" for you, so recall the best days of their life so they can realize they were needed, appreciated, and are loved for who they are.
• Maybe write a book on their story. Why not review their life story in a journalized small book of their life history—to leave a legacy to your family to show your appreciation and take your mind off the stressful negatives? It may reveal redemptive qualities; to teach your younger generation by example—to impress the younger generation by the elder's influence, such as perhaps: their character developed by war, or persistence during poverty, or a corrective life-change, their hard work that led to a business success, or a healed relationship via forgiveness, or their involvement in charitable giving, or their volunteer work to help others, etc.
• Stay ahead of burnout. Get some rest and relaxation and exercise weekly to protect your mental and physical health. Fulfill all your responsibilities; and maintain all your important relationships. Be sure to get the R&R you need to stay graceful, strong and vigorous as your elder ages and becomes more dependent on you.
• Find unanimity in an elder-care support group. They can share their ideas and help you make decisions; help you not to feel alone; help you face the stresses and problems as they relate their wisdom obtained by experience. It doesn't hurt to get ideas, and compassion from other caregivers who also care about you.
Your love is what counts. Caring for an older adult is not a job that comes with training or gets a lot of thanks—it is something you take on usually out of love. It can be an unappreciated Herculean effort—but at least you'll know at the end of the day, you did the very best you could.
Every so often you can take a self-inventory and restate your major purpose caring for an elder. This will help you overcome the temptation to complain, throw in the towel, or send the elder off to a rest home too early.