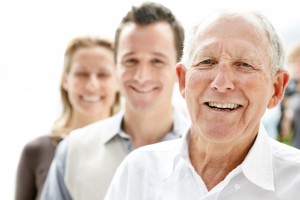 The individuals who may gain the most from Universal Life are those who:
• plan to carry life insurance all your life;
• have considerable extra cash flow after you contribute to your Registered Retirement Savings Plan (RRSP) and (Tax Free Savings Accounts) TFSAs;
• have a tax bracket approaching the highest level;
• have a desire to earn interest without taxation;
• may have a future tax liability in your estate;
• have a consistently good cash flow with excess money to invest;
• have good future business prospects for large profits, increasing business valuation and capital gains;
• desire to enhance RRIF income in retirement;
• desire to pass wealth to the next generation or to a charity; and
• have large loans that reduce your potential net worth.
What are the administrative fees? First, you make deposits, similar to deposits made to a bank account. Then, just as your bank charges service fees to your account each month, the insurer subtracts charges to cover the various expenses in the policy associated with the cost of insurance, administration fees, policy fees, rider fees, etc. The account is then credited with any interest earned. This interest is without taxation while remaining in the plan. If you keep the policy long enough, some companies add a bonus percentile to the interest earned factor.