Life expectancy has increased on average by up to 10 or more years of life longer, than during the last century. Consider the serious question: will I outlive my wealth?
We invest in what people buy. By investing in an equity investment fund or stock you indirectly invest in many important consumer needs. Here are a few:
Businesses relating to what consumers buy such as the energy;
The fertilizer farmers buy to grow the food that we eat;
The vehicles that we drive, the transportation of goods via truck, rail, or air; and
The homes that we furnish or renovate. As you retire, you may invest in what you consume as a retiree when you invest in equity funds.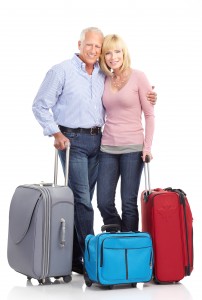 Baby boomers still affect our economy An alternate economic forecasting method informs us that we are affected by demographics. Baby boomers hold the highest average net worth of all living generations. Now retired or near-retirement, they still buy new cars, take expensive trips or buy retirement homes in the southern USA, buy their grandkids toys, use gasoline and consume groceries. They use health care products and eventually retirement homes.
Now, baby boomers are shifting to make financial security their first financial priority We have witnessed an extended period of a rising, bullish markets pre-2007 and post-2008 that compare historically to another boomer generation—a time that we will refer to as the post-war spending era when the spending of the majority of the populace also benefited the economy.
Like the boomers of the Frank Sinatra generation who entered their spending wave post-World War II, the current Beatles generation—many with four or more children, have moved through an incredible spending cycle and now are entering pre-retirement positioning.
Note: The Beatles generation refers to the current baby boom generation that is now approximately 50 to late-60s The Frank Sinatra generation refers to the baby boomers' parents – those that were nearing retirement age in the last spending period between 1945 and 1965 and are now close to the end of their lifetime.
Consumerism versus asset accumulation Today's boomers have finalized the education of the children, become empty nesters, seen grandchildren born, are now building and consolidating large net worths, while considering or entering the period of retirement.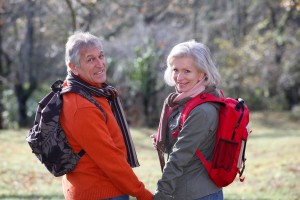 At this time, the largest populace is between age 50 and 60-something. With many new advances in technology, many boomers like Bill Gates or Steve Jobs brought innovation and entrepreneurial skills to business and were among the highest paid in the workforce. They comprised three-quarters of the income-generating labor force. They've held power—to spend! Now they hold power to invest and need to have their assets managed well to create a secure income for a lifetime.
An aging Baby Boomer populace must invest for security As seniors look to and enjoy retirement, many have made their final mortgage payment, and some have inherited parental wealth. Now, the baby boomers' discretionary investing power is immense as is their large population—to the extent they have and still enhance our economy as they spent a lot of money.
Make sure you have a wealth management professional working for you Creating a secure income will be the primary focus. A generation predictably works, saves, and finally spends as they age. The average individual looks for increased quality and spends more money as they approach age 50 and onwards. Baby boomers right now are willing and able to purchase goods and services with momentum which will decrease over the next 5-10 years as they shift from spending to protecting their wealth.
Investing their retirement assets strategically using financial advisors to manage and to protect their money will increasingly take precedence as they become "contented" utilitarian consumers increasingly expect the investment management industry to boom.
The author, Montaigne wrote about his father, who inherited a large estate, yet was very careful to manage his money.
"He was very fortunate in being able to keep his desires down to his means and to be pleased with what he had."
Call us to set an appointment to learn how to maximize your income for a lifetime of retirement.