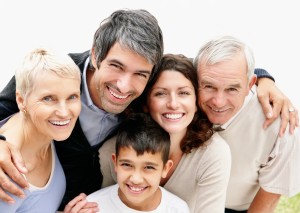 We will help you plan your financial needs over the course of your lifetime. Your most valuable asset is your healthy ability to earn an income. By helping you select the right combination of life and disability insurance protection and wise investments, we can you achieve financial success. When you have a mortgage or other large loan, term life insurance or critical illness insurance offers cost-effective ways to cover your outstanding debt if you die or suffer critical illness.
Family Stage
• With children, your needs change –and it's wise to review your financial security plan. RESPs offer a good vehicle to plan for your children's educative future, and a low-cost life insurance policy can build cash for school.
Empty-Nest Stage
• When your children go to school or move out on their own, it may be time to travel and enjoy your marriage. Perhaps you have wanted to visit Rome or take a university course. We will help you achieve these mid-life goals.
Retirement Stage
•When you're aged 50 plus, you may want to partially or fully retire. We will help you assess your options.