Here is how you can empower the process of Business Succession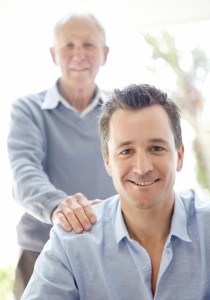 Establish appropriate forums Family retreats and regular meetings can allow the family to discuss the issues that will promote the continuation of a profitable company.
Develop teams and design tasks Select the most promising successor candidates to test their mettle. Include all the constituent players: the owner(s) and spouse(s); the owner's children (including nieces or nephews) who are involved in the business or are shareholders; key executives; and once the successor is chosen, the following professionals:
Corporate tax accountant To value the business and assess capital gains tax liability; and to recognize if an estate freeze makes sense. Have the company financials been explained to the successor?
Corporate lawyer To install buy-sell and share redemption agreements, to advise all parties of various legal risks, and assess all historic agreements to see if they need to be changed in light of the succession.
Succession consultant These specialists can consult and quarterback the sessions through the entire planning process, keeping it on track.
Insurance specialist There are various insurance solutions to mitigate succession planning risk.
There can be no real communication without a reciprocity of ideas.— Ernest Holmes
Select the right successor
Look for leadership skills The selection of the right successor is vital to the continuation of a successful company. The most suitable candidate will probably have leadership potential made obvious by willing and capable followers; care for employees; decisive self-confidence; ability to plan strategy and deliver on promises; amiable interaction with peers and colleagues; integrity; ability to inspire others with a vision; skilled at listening to others and can resolve conflicts; and holds others accountable, encouraging them to meet the company's objectives.
Man does not simply exist, but always decides what his existence will be, what he will become in the next moment. — Viktor Frankl
Ask yourself "Whose destiny is it?"
Understand limiting paradigms Some parents believe that the business was developed for a certain child. But perhaps this child has his/her own alternative career-dream. If a son or daughter is bribed or cajoled into becoming a successor, hard feelings may arise later when the realization of lost opportunity to be an artist, a doctor, or a zoologist sets in.
From the beginning, try to find a contingent successor, as no one knows what the future may hold—change is part of life.