Some people never pay themselves first.
After most people have paid for their necessities, there seems to be little left over for investing.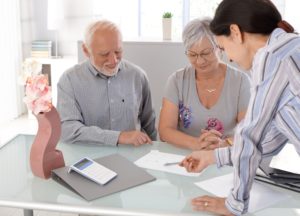 Determine your perspective on investing. Always spending and never investing is a serious dilemma often based on a certain mindset that can easily change for the better.  Do you view yourself as a consumer or an investor?
If you see yourself as a "consumer", you may experience that there is never enough paycheck left at the end of the month for investing. However, is this caused by a lack of income or your own spending patterns? The first barrier to investing is a "perceived lack" of investment capital, often not reflecting reality. Unfortunately, what we think often becomes our reality.
Investors have personal discipline Conversely, "Investors" take an honest mathematical look at their expenses, separating discretionary income from what one needs to live on, knowing that impulsive buying decisions, even to purchase many small things on sale can add up.
This disciplined viewpoint allows them to have money to invest. Once paid, the first "consumption" decision can be to purchase an investment suitable to their goals and objectives.  The rest of their paycheck is then spent with no worries on required consumption for the rest of the month.
Investors get good advice, and then act. Many people are impatient or confused when it comes to the science of investing.  True "Investors" all have a key characteristic that makes for success — taking the right action with professional advisory assistance.  They also understand that without experience and knowledge, investments decisions can be made in haste, and potentially destroy an otherwise good investment plan.