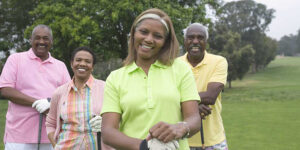 Do your heirs expect to inherit an old homestead property, a family cottage, a residence, your farm, an art collection, furniture, or business shares? They may have to be liquidated by the estate, perhaps at a loss, to pay any existing tax liability. Life insurance proceeds may help to side-step probate, or estate administration tax, and can cover any estate liabilities that could impinge on bequests that you want to make to your loved ones.
Make sure that your gifts stay in your family. Deemed dispositions of capital assets at death occur even if an asset is willed directly to an heir. A capital gains tax liability remains in the deceased's final tax return and reduces the value of the estate.
5 Methods to reduce taxes that will be due upon your death.
Use the spousal (and disabled child) rollover provisions of RRSPs or RRIFs.
Leave assets that have accrued capital gains to your spouse to defer tax.
Leave assets without capital gains to other (non-spouse) family members.
While you are alive, gradually sell assets having capital gains, to avoid dealing with the capital gains all at once in your estate.
Purchase life insurance to cover capital gains taxation in the estate.
Taxes may be payable on gains.
Income-producing real estate, a second residence, or cottage, and any other assets left to surviving family members, such as shares of a business, of stocks and investment funds may face capital gains taxation.
You may also want to consider charitable donations to lessen taxes in the estate. Hire an estate planning lawyer and make sure your Will is updated and includes your estate planning directives.
TFSAs can help transfer money to your heirs. 
Money accumulated in a TFSA does not attract taxes at the time of death. If you want to create increased transferable after-tax wealth, consider moving money into TFSAs from non-registered investment accounts. Note: It is important to get an Advisor's guidance, and perhaps an accountant to implement this in a careful tax plan.
Be careful, though to also consider taxable implications when considering selling non-registered assets. Ask your tax advisor if you will be triggering a  taxable gain? Possibly utilize TFSAs to their maximum potential, and monitor the comparative tax impact of transferring wealth from RRSPs/RRIFs to heirs of the estate.