Here are five wealth creation principles that will remain true forever.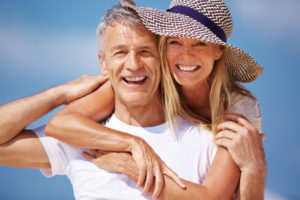 1. You must get time on your side by investing early in your lifetime. Time adds value to money. Delayed investing shortens your time, which increasingly requires the compensation of higher and higher returns to meet your retirement goals. Examine the following graph to see how time affects your investment growth.
Source: Financium
2. Your investment growth must exceed inflation. If you earn 8% on a $10,000 investment per year, over 20 years with inflation at an average 4% your actual investment will grow to $457,620, but your actual buying power in the future will only be $208,852 (while your money is growing, inflation is increasing the cost of goods). The graph below indicates how inflation might affect your investment's future buying power.
3. Algebraic factors apply to investing. You can indicate your multiple on capital invested by applying mathematical rules, factoring in both time and rate of return.
· Double Your Money: Rule of 72. To find out how many years it will take to double your money, divide 72 by your average annual rate of return.
· Triple Your Money: Rule of 113. Divide 113 by your average annual rate of return to see how many years it will take to triple your invested money.
4. Taxation can reduce your investment returns.
Every dollar of tax retained through tax-planning is a dollar earned.
· Deduct what you can against your income. Business owners have the advantage of deducting many operating expenses from their revenues.
· Contribute to registered investments. For both business owners and employees, registered investments may allow deductions against earned income and may offer tax-deferral.
· Defer as much taxation as possible. The beauty of registered investments is that they allow some tax planning benefits depending on your income, and capital available to invest.
5. Become an active investor. It is important to begin investing early in life when you get your first job or begin your career. By beginning early, you can have the above stated mathematical laws of doubling and tripling your money working for you. Many wait far too long before investing and lose the value that time can add to a good investment portfolio by increasing the future accumulation of investment money.
The following table will let you know just how much you will need to invest to accumulate one million dollars.
Source: Financium