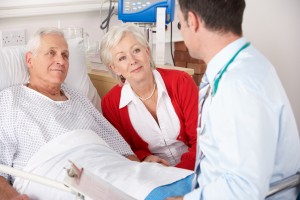 Group Critical Illness Insurance 
News of a critical illness can be very upsetting to a plan member. When you can offer them financial support during a difficult time with a Group Critical Illness Insurance plan, the employee can manage with the extra resources better.
Group Critical Illness Insurance Allows the critically ill to focus on recovery rather than worry about finances. It pays a lump sum amount when a plan member is diagnosed with a covered life-threatening illness.  The insurance benefit payment can be used as the plan member chooses. It is available to plan members and dependants.
Once a claim is approved for someone diagnosed with a covered illness, he or she is paid a lump sum. The money may be used however the person chooses, such as private nursing or medical care, modifications to a home or childcare costs, allowing the person to focus on recovery and managing the illness.
You can offer Group Critical Illness Insurance to plan members and their dependants while giving them an option to purchase additional coverage for themselves and their spouse. Benefits can be structured as either a flat amount (i.e. $25,000 to $100,000) or a multiple of the plan member's salary.
Covered illnesses

Most standard plans cover these common major illnesses:
Heart attack
Stroke
Coronary artery bypass surgery
Cancer
Dependent on the plan, it may cover the illnesses above, plus:
Alzheimer's disease
Aortic surgery
Benign brain tumour
Blindness
Coma
Deafness
Heart valve replacement
Kidney failure
Loss of independent existence
Loss of limbs
Loss of speech
Major organ transplants
Motor neuron disease
Multiple Sclerosis
Occupational HIV
Paralysis
Parkinson's disease
Severe burns