Business Banking relationships are important. If a business owner who has a good relationship with his bank were to die, chances are the bank may call the loan if the business begins to experience financial duress and defaults on repayment. Many businesses have no option but to acquire a bank loan collateralized by the full value of their assets to survive financially.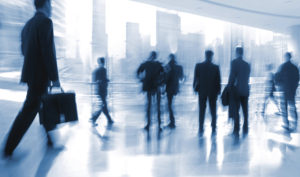 Avoid collateralizing personal assets. The prospect may not be favourable when the loan equals or exceeds the value of the business assets and/or personal assets.
Following established rules, a bank may ask a business owner to collateralize a loan, not just with business assets and land, but with additional personally owned assets, which may encumber a spouse's co-owned assets.
Add to that a possible collateralizing of any assets of a son or daughter (and spouses), who also share in family business ownership.
 Family members of small business owners can also lose their financial security if the business defaults on loan repayments.
If you own a business, avoid being held financial hostage by the lending institution or forced into liquidation.
Can life insurance reduce the risk associated with family businesses debt? You can solve this to a degree in a family business such as a farm by insuring the oldest and succeeding generations using joint-first-to-die life insurance policies or individual plans. Where there are non-family businesses, each owner/partner should be insured to cover the debt. When the life insured dies, the tax-free life insurance proceeds can be used to pay back loans and essentially win back ownership and discharge any liens of personally owned assets.
What if there is a Critical Illness?  Also, for the same reason, consider purchasing a Critical Illness Insurance policy on each principal business owners and key persons. This product could provide a substantial sum of money to pay off debt if one were to experience a major illness such as a heart attack or stroke. If an individual were to be incapacitated, he or she may need to be bought out by a partner or an heir (there should be a buy-sell agreement in place). The risk of a loan being called increases when an owner-manager is critically ill, and the bank manager loses confidence in the stabilizing influence of that owner.